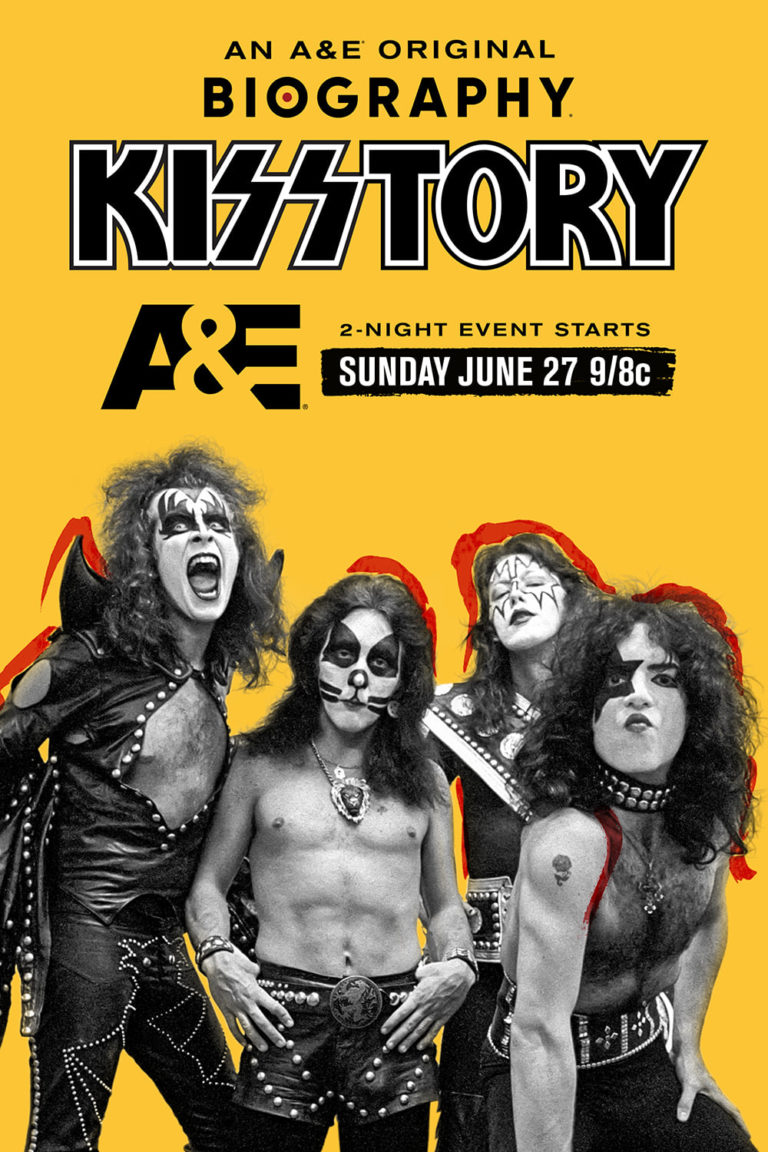 A & E Original Biography: KISSTORY
We're pleased to announce our involvement in composing songs for the A & E Original Biography: "KISSTORY"; featuring the 50 year history of the iconic rock band KISS.
We'd like to thank our talented brother-in-law Doug Bossi and our sister Caroline Bossi at iSpy Music for inviting us to come along for the ride!
Back in February of this year, we had a blast joining Doug at his studio.  Together, we composed some songs for the new documentary.  Doug scored the entire series and did a phenomenal job! The series needed some good old fashioned rock music, in the style of KISS. We were excited to get the call. We put on our make-up (not really) and went to work. For the songs we worked on, Doug played guitar, I played bass and Patrick played drums. It was a fun experience!
Needless to say, we were all KISS fans growing up. Without a doubt, they changed the landscape of rock and roll. Perhaps, no other rock band in history is more identifiable or iconic than KISS. It was an honor for us to be a part of this cool project!
For SIRIS fans out there, make sure to tune in to A & E and catch the series. It's a two night event. As of this posting, the first part already aired on the 27th. Part two airs tonight, Monday the 28th. I'm sure A & E will likely re-broadcast the series throughout the summer. Check it out!
Much peace and love,
Michael (SIRIS)
SIRIS Records Songs For A&E Original Biography: KISSTORY