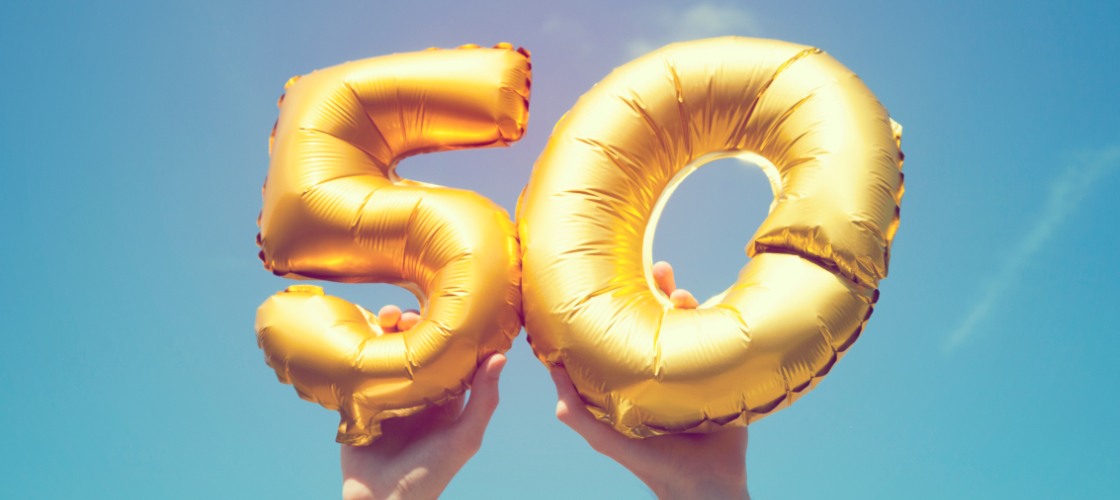 Celebrating Half A Century
It's a blessing to celebrate another birthday. This year marks the half century point for me. I don't know where the years went, but I can honestly say it's been exciting.
I'm very lucky that I get to share my birthday with my mother. She's the kindest, most loving and caring human being I've ever known. My mom and I also share our birthday with her father, my grand father; Three generations all born on the same day. No coincidences.
I'm blessed to be surrounded by so much love.  Family is everything to me.  I'm forever grateful for the love my family gives me everyday and especially grateful to my mother, father, sister and brother. Dad's not here, but I know he's with us in spirit.
5 has always been a special number to me. It signifies the 5 members of our household growing up, the month I was born and the day "23" 2+3. For whatever reason, 5 has always followed me throughout my life and has been a special number to me. Now that I enter a decade with lots of 5's, I'm reflective and grateful in knowing how truly blessed I've been. Going forward, I look forward to learning and experiencing more on this wonderful journey called life and hope I can be a blessing to those I share this life with.
Having music in my life has also been a rewarding part of my journey here on earth. It's been a beautiful form of artistic expression that makes me happy. I look forward to making more music in the next half century. As long as there are still people out there listening, I'll keep making it!!
Thanks to the many friends and fans who have sent Birthday wishes.
Sending blessings to you all!!
Much Love,
Michael (SIRIS)