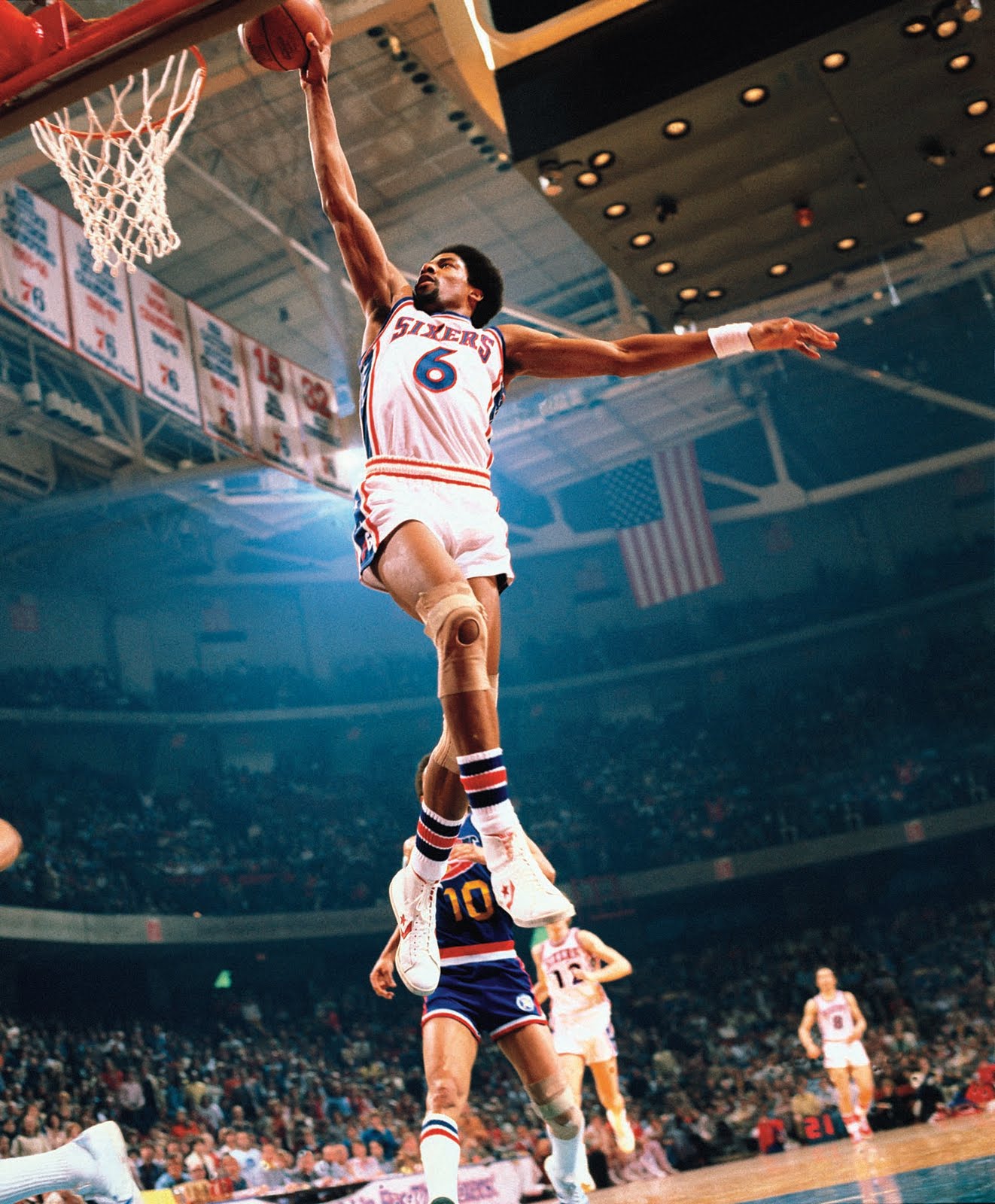 Growing Up In Philly
My brother and I were very lucky to grow up in Philadelphia.  Philly is a tough blue collar town and sometimes people from outside of Philly don't always get us.  People from Philly are straight shooters, unabashedly direct and sometimes brutally honest. We know what we like and we tell you how we feel.  We take great pride in our city, our roots and our sports.  I, for one,  take great pride in knowing that I was born and raised in this great city and I believe I can speak for my siblings too.
We love Philly! Not only is it the birthplace of our country, it's also the home of some well known iconic foods such as the cheesesteak, soft pretzels, water ice and TastyKakes to name a few. Sure you know about Ben Franklin, Rocky, the Liberty Bell; and of course you know The Art Museum, the Italian Market, Reading Terminal, Independence Hall and The Betsy Ross house. But did you know, that aside from liberty itself, perhaps the greatest thing Philadelphians take the most pride in is our hometown Philly sports teams.
Sports Fans at an Early Age
We've always been huge sports fans from as early as i can remember.  We have to credit our father for that. He grew up loving and playing sports. Actually, it's a birthright in Philly.  Dad taught us everything we needed to know. He taught us how to play every sport.  He also taught us sports history; the people, the names, and the places.  He passed that knowledge on to us.  In fact, he might have been the greatest sports fan we knew. He bled Eagles green, Phillies red, Flyers orange and black  and Sixers red, white and blue. He was a diehard Philadelphia sports fan through and through.
Dad knew his Philly sports history and sports history in general, therefore, when I was young, he would recall old stories of the old Philly legends. He taught us about Chuck Bednarik and he'd make you appreciate and admire the toughness of the guy, most importantly, he could make you feel like you were there when Chuck was in the trenches or when he laid out Frank Gifford and ended his career.
He was a Great Story Teller
Dad was a great story teller.  He knew so much and shared his knowledge with us. I remember him telling me stories about Bobby Clarke of the Flyers and how fans from opposing teams would throw packets of sugar on the ice to taunt him. Bobby was diagnosed with type-1 diabetes at the age of 12.  He went on to lead the Flyers to two Stanley Cup Championships.
Dad also loved the gritty hard working goalie of the Flyers Bernie Parent.  He always sang his praises and smiled when talking about the Broad Street Bullies.
Dad also loved pitcher Steve Carlton of the Phillies. Lefty could throw one hell of a slider. He also had one heck of a nervous twitch. It was a bit disconcerting when he would step onto the mound, twitch and all, and then perplex the hell out of opposing batters by throwing the most beautiful curveball you ever saw. Of course dad talked about Richie Ashburn and the classic years at Shibe Park later renamed Connie Mack stadium, after the legendary Philadelphia A's manager.
Philly entered a golden age of sports back in the late 70's and early 80's.  Philadelphia teams were perennial contenders.  In 1980 the Phillies won the World Series against the Royals. The team was stacked. Mike Schmidt, Pete Rose, Larry Bowa, Bob Boone, Gary Maddox etc… we were spoiled! That same year, the Sixers when to the NBA Finals and the Eagles went to the Super Bowl.  Philly was riding high back in those days and we were all in a state of sports bliss. It was a great time to be a sports fan.
Philly Legends
It's safe to say, the Eagles were dads team. We knew about all of the legends. Eagles greats Chuck Bednarik, Tommy McDonald, Norm Van Brocklin and Timmy Brown;  I remember going to Eagles games with dad at Veterans Stadium. Nothing will ever compare to those great experiences, bundled up like an eskimo with my green eagles pom pom hat, sitting outside with dad in below freezing weather, watching the Eagles with Dick Vermeil at the helm, Ron Jaworski under center and Wilbert Montgomery at Running Back.
He loved his Sixers too.  He talked about Sixers legends Wilt Chamberlain, Hal Greer, Chet Walker, and Billy Cunningham.  These were names you would hear in the house.  It was a part of our sports education. You have to respect the past before you can enjoy the present.  Concrete Charlie preceded Bill Bergey who preceded Reggie White, who preceded Brian Dawkins who preceded Fletcher Cox and so on and so forth.  Young kids today need to know before there was Joel Embiid and Ben Simmons there was Paul Arizin, Wilt Chamberlain, Julius Erving, Charles Barkley and Allen Iverson. There's an order of reverence and respect in Philly sports that must be recognized. And that should go for all fans of all team sports. Dad taught us that.  He was right.
Julius "The Doctor" Erving
We grew up in the era of Dr. J.  In 1976,  Julius Erving was acquired by the Philadelphia 76ers. He came to Philly via a trade with the New York Nets of the defunct ABA, which had just merged with the NBA. Dr. J  with his big afro and enormous hands was cool, classy and unequaled in skill and talent.  He was a true ambassador of basketball and good will, both on and off the court.  His ability, his moves, his style were unlike anything anyone had ever seen before. So Growing up in Philadelphia and Watching Dr. J – We were really spoiled!
It's All Cliche'
His story has been written many times over. It's all cliche' now, but Doc literally defied gravity and took the game of basketball to new heights. He was our sports hero growing up.  He was our Babe Ruth, our Johnny Unitas, our Wilt Chamberlain. It was a time when men were men, athletes were tough, they worked hard and got paid very little and never complained.  Dr. J was and always will be in a class of his own. Everyone wanted to be like the Doctor, even two white kids from Northeast Philly who grew up to become musicians.
I remember the first time we met Dr. J outside of a Sixers game. He had just retired the year before and our father took us to watch the Sixers play Michael Jordan and the Chicago Bulls.  This was a big game.  Jordan and Barkley had an amazing battle.  Doc was there to watch.  In a way, Doc passed the torch on to Jordan and Barkley and along with other young superstars of that time, they took the league to even greater heights of worldwide recognition and success.
The modern game started with Dr. J.  He gave us a glimpse of the 90's and the 2000's way back in the 70's and 80's. What we had in Philly with the Doctor was special. He gave us our last championship back in 83. We've been waiting patiently ever since.  Anyhow, after the game we stayed behind to wait for the athletes to leave the Spectrum, just hoping to get a glimpse of one of our basketball heroes.  It was a very cold night in the dead of winter.  Dad patiently waited with us and was genuinely excited for us.
The Moment
Mo Cheeks came out and signed autographs as did others. We waited for Barkley to show up but he never came out.  However, after waiting a long while in that bone chilling cold, Dr. J walked out in his three piece suit wearing a long trench coat. He looked like a million bucks.  We looked up at him starry eyed as he shook our hands and said hi.  He then autographed our basketball cards and greeted every kid there. It was a dream come true. He spoke in his cool but friendly tone and signed autographs for everyone. This was The Doctor. The moment lived up to my every expectation. We actually got to shake hands with a living basketball legend. For two Philly kids, it was a great moment that we would never forget.
Having our dad beside us enjoying our reactions was surely a highlight for him as well.  Several years earlier, he had written a letter to Dr. J telling him how much his sons loved him. The Doctor actually wrote back and sent us an autographed photo. That was a huge surprise for us. We put that photo in frame and hung it on our bedroom wall. It read: Dear Michael and Patrick, Thanks for Your Support! Julius "Dr. J" Erving.  So while we stood outside on that cold winter night meeting our all time sports hero; Dad, our real life hero, couldn't have been happier for his two sons. Our love of sports and our love of Dr. J started with our father. Thanks dad!! What a night!!
Thanks For The Memories
So in the immortal words and style of legendary Sixers public address announcer Dave Zinkoff,  we send a big thank you to Julius "The Doctor" Errrrrrrrvvvvving… for making our childhood that much better, while allowing us to live vicariously through your amazing career. You've always been an inspiration. Most definitely you are class personified.  And of course, thank you to all of the great Philly sports legends who ever represented our great city of Philadelphia.
Your legacies will live on and never be forgotten.
Go Philly!!!
— SIRIS 赛日 (Michael Maley)