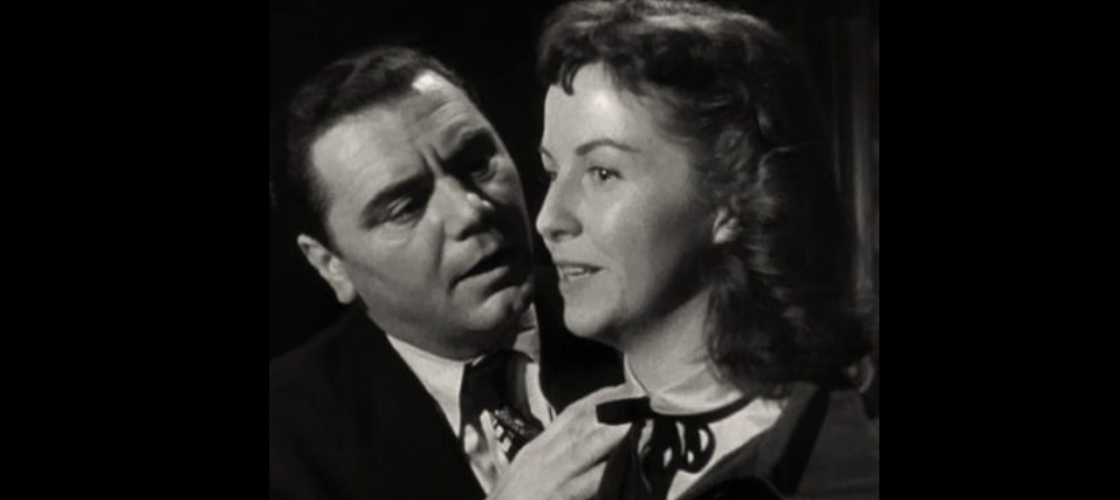 Marty
I've been on a real classic film kick lately. Anything old, anything classic, and anything in black and white seems to be my cup of tea these days.
From the time I was a kid, I was always a fan of Ernest Borgnine. My introduction to his work was in reruns of the TV sitcom McHale's Navy. I loved his acting and sense of timing. Along with Tim Conway, Joe Flynn and the rest of the wonderful cast, Borgnine always made me laugh. I spent many enjoyable hours in front of the TV laughing at the antics of the sailors from the PT-73.
But this isn't a review of McHale's Navy.  It's a review of Marty. It's important to emphasize that it's because of McHale's Navy that I knew who Ernie Borgnine was. As a kid I also watched him in the Poseidon Adventure and in Jesus of Nazareth.  I always saw him as a great character actor. He always added something very special to everything I saw him in.
Many years ago I heard about his Oscar winning performance in the movie Marty and have been wanting to watch this film for some time. So it was with great delight that I finally found time last week to sit down and watch this wonderful character study in the life of one Mart Piletti; just one of the many wonderful characters written by playwright Paddy Chayefsky.
The Characters
This 1955 classic is a wonderful look into the life of an unmarried, good natured, but socially awkward butcher named Marty who lives with his Italian mother, played by Esther Minciotti.  Marty faces a lot of grief about being single. He doesn't think very highly of himself in the first place.  It certainly doesn't help that friends and family constantly pressure Marty into getting married. At times he seems defeated and hopeless. He's a good natured, traditional Italian American man who respects his family and wants to do right by his mother. Therein lies the conflict.  The push/pull of very traditional Italian families of that era is portrayed beautifully in this film.
As someone who grew up in an Italian family, I can see the essence of Mrs. Piletti and her sister Catherine, in the faces and lives of my many Italian relatives.  Marty faces an interesting situation.
His mother wants him to have his own life but at the same time wants him for herself.
Finding Love
In Marty's world, finding love isn't so easy. He sees himself as an ugly, undesirable man. His best friend Angie, played by Joe Mantell, suggests the two of them go to a popular dance hall called the Stardust Ballroom, to pick up girls. Marty is reluctant at first, but then gives in. Here he finds an interesting scenario play out in which a young woman named Clara, also attending the dance, is dumped by her date. Marty approaches Clara and they spend time getting to know each other. This is where the story really begins to blossom. I won't give anything away at this point. You'll just have to watch the film.
Ernest Borgnine
It was after watching Marty that my level of respect for Ernest Borgnine as an actor increased ten fold. In a very competitive Oscar field for best actor, that featured such heavy hitters as Frank Sinatra, James Dean, James Cagney and Spencer Tracy, Borgnine took home the coveted prize with a phenomenal performance. In particular, there's one scene where he calls a young lady that he met several years earlier. He's prodded by his pal Angie to call this girl for a date. I won't give away what happens, but the acting in this scene is superb. Following that scene, Marty has dinner with his mother. The nuanced emotional sincerity of Borgnine's performance is second to none. He stays on this trajectory throughout the entire film. His Oscar was well deserved.
Final Analysis
This low budget film of $350,000 went on to make over $3 million in the US alone. Remember, that's 1955 money. Pretty impressive. All in all, there are plenty of great scenes in this film and the acting is superb. I give this classic film two thumbs up and encourage all classic movie lovers to give it a watch!
~ Michael (SIRIS)