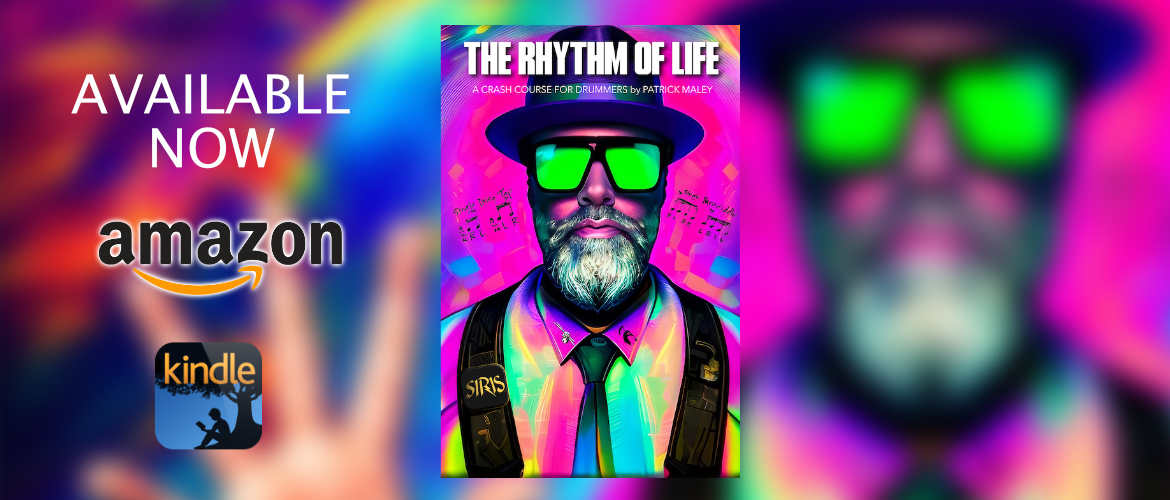 Patrick Maley Releases New Book – The Rhythm Of Life
We're very proud to announce the official release of Patrick Maley's brand new book  "The Rhythm Of Life".  The book is now available for digital download on Amazon.
For all you Kindle users, make sure you fire up your Kindle or Kindle app and download this great book today! Hardcover and paperback versions of the book will soon be available!
About The Rhythm Of Life
Dive into the world of drumming with 'The Rhythm Of Life!' This book takes you on a journey through the highs and lows of being a professional drummer & offers valuable insights and inspiration. From honing your skills to navigating the music industry and learning how to sell yourself as an artist, this guide is perfect for beginners, aspiring musicians, and seasoned artists alike. Join Patrick in celebrating the art and joy of drumming!
To celebrate the new release, make sure you sign up for the SPECIAL GIVE AWAY!!!
To be ELIGIBLE, Purchase the E-Book on AMAZON for $2.99 or for FREE on Kindle Unlimited. Then EMAIL a screen shot of your receipt to: [email protected]
YOU will then be entered into all THREE drawings for a chance to WIN!!!
FIRST PRIZE – A "Meinl" 16 inch Crash Cymbal and a $50 AMAZON Gift Card
SECOND PRIZE – $50 AMAZON Gift Card
THIRD PRIZE – $25 AMAZON Gift Card
Good Luck!!